Leopards are beautiful animals, and their spotted fur coats have inspired many people to create some stunning leopard nail designs over the years. So if you want to add a touch of wild elegance to your nails, look at these gorgeous leopard nail art ideas! You're sure to find something that will make your nails stand out from the crowd.
Eye-catching leopard nail designs for creative women
There's something about leopard print that screams glamour and sophistication. And when it comes to nails, leopard designs are always on point. Whether you're looking for a subtle way to incorporate the trend or want to go all out with a bold and bright design, there's definitely a leopard nail design for you.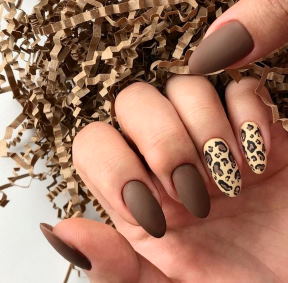 We've rounded up some of our favorites to help you find the perfect leopard nail design. From sleek and simple designs to more complex and artistic ones, these leopard nails are sure to make a statement. So if you're ready to add some wild style to your nails, scroll down to check out these gorgeous leopard nail designs.
Sleek Leopard Nails
Opt for a simple and understated color palette for a sleek and chic leopard nail design. This design features nude nails with leopard print accents in black and white. The result is a stylish and elegant design perfect for any occasion.
If you want to add a little bit more of a pop to your nails, try incorporating some shimmery metallic colors into your leopard design. This next design features gold and silver leopard spots on a nude base. The sparkly accents add just the right amount of glamour to this chic design.
Bold and Bright Leopard Nails
Not afraid of making a statement? Then go bold with your leopard nails! This next design features bright yellow nails with black and white leopard spots. The combination of colors is eye-catching and makes a statement.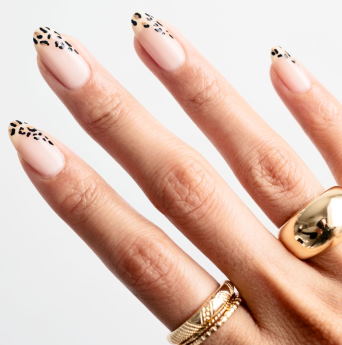 Try incorporating some brightly colored leopard spots into your design for an even bolder look. This next design features hot pink nails with bright green and yellow leopard spots. It's a fun and playful design that's perfect for summertime.
Artistic Leopard Nails
There are plenty of options if you're looking for a more artistic leopard nail design. This next design features a beautiful watercolor leopard print. The soft colors create a pretty and feminine design perfect for everyday wear.
Looking for something a little bit more unique? Then check out this next design. It features black and white leopard spots that have been hand-painted onto the nails. The result is a one-of-a-kind design that's sure to turn heads.
We hope you've found some inspiration from our roundup, no matter what type of leopard nail design you're looking for. So go ahead and try out one of these designs the next time you feel wild!